The project "iINTERACT - Study of Eye Tracking Technologies and Its Applications" won the Gold and Creativity prizes at the "Amway Cup 2012 University IT Project Competition".
The project is a video-based Eye-tracking system that monitors and captures the details of the fast movement of subject's pupil. The system employs an inexpensive solution by using conventional digital video camera to keep track of eye's movement and deal with human-computer interaction. It allows users to play computer games, input text and draw pictures with eye control instead of keyboard and mouse. In addition, the gaze motion can be analyzed and displayed in the forms of gaze plot and heat map. The system can benefit not only the disabled people for communication with eyes, but also for professional investigations and system developments.
The Amway Cup 2012 University IT Project Competition was held at Chongqing University, Chongqing province, which is an annual competition and aims at providing an opportunity for students to demonstrate their projects, develop contacts and learn from each other by exchanging ideas. This year, there were totally 340 projects from about 200 universities participating the contest including Hong Kong, Macau, Taiwan, and 13 provinces and cities of China. Among all projects, four and eight of them have awarded Gold and Silver prizes, respectively, in addition to one Creativity and one Practicality awards.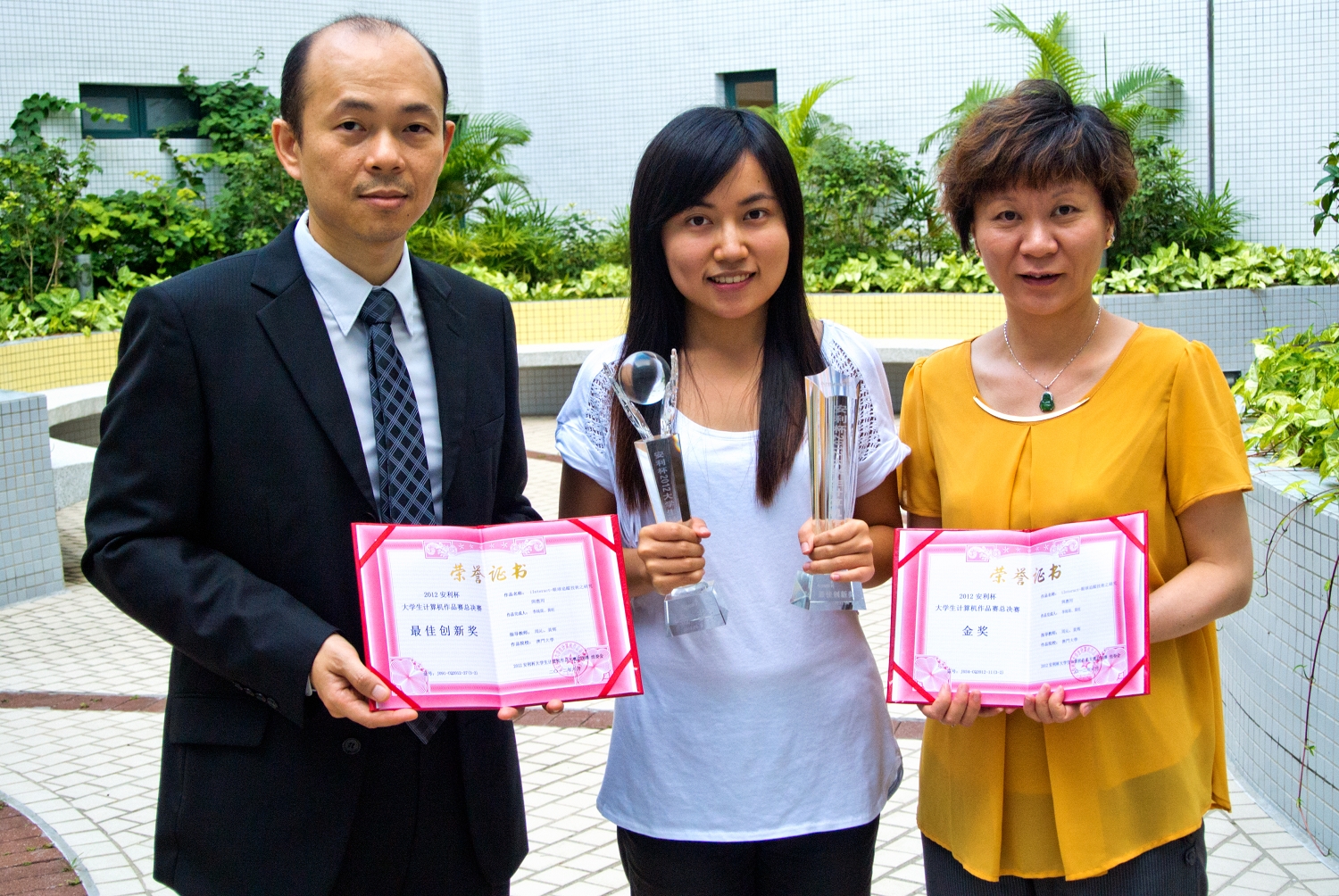 Sources:
University of Macau:
https://www.um.edu.mo/news-centre/news-and-events/news-and-press-releases/detail/21211/
Chongqing City Computer Society:
http://amway.cqu.edu.cn/news.jsp?newsId=9
Source from Amway:
http://www.dsblog.net/article/view/id/30015
Chongqing TV New:
http://v.cqnews.net/first/2012-07/02/content_17057128.htm
Xinhuanet News of Chongqing:
http://www.cq.xinhuanet.com/2012-06/30/c_112325077.htm